Original 4K LCD screen for ELEGOO Saturn 3D printer with pre-installed screen protector made of tempered glass.
The 8.9 inch monochrome LCD with a high resolution of 3840 x 2400 ensures precise printing.
ELEGOO 4K monochrome LCD for Saturn 3D printers.
The assembly of the 4K monochrome LCD screen is simple and straightforward (please note the video link in the package).
This 4K Monochrome LCD Screen Kit is well protected with the anti-static PE foam packaging.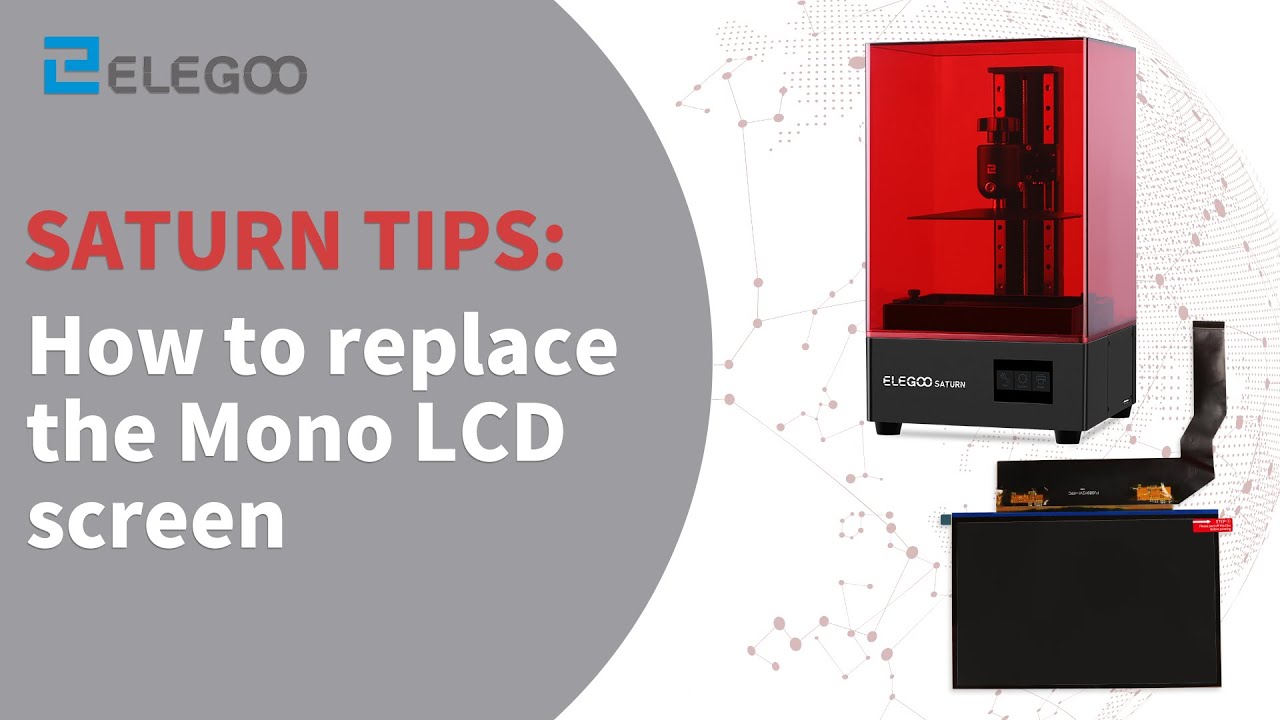 Check out this video to learn how to replace the LCD on ELEGOO Saturn.
Finish Kit Includes:

1 x 4K LCD with pre-installed tempered glass protective film.
Slightly double-sided glue
Dimensions: 8.9 inches



Resolution: 3840 x 2400

Dimensions: 26.9 x 13.5 x 1.5 cm




Weight: 210 g