Announcing the Winners of the MOVEIT 3DP Contest!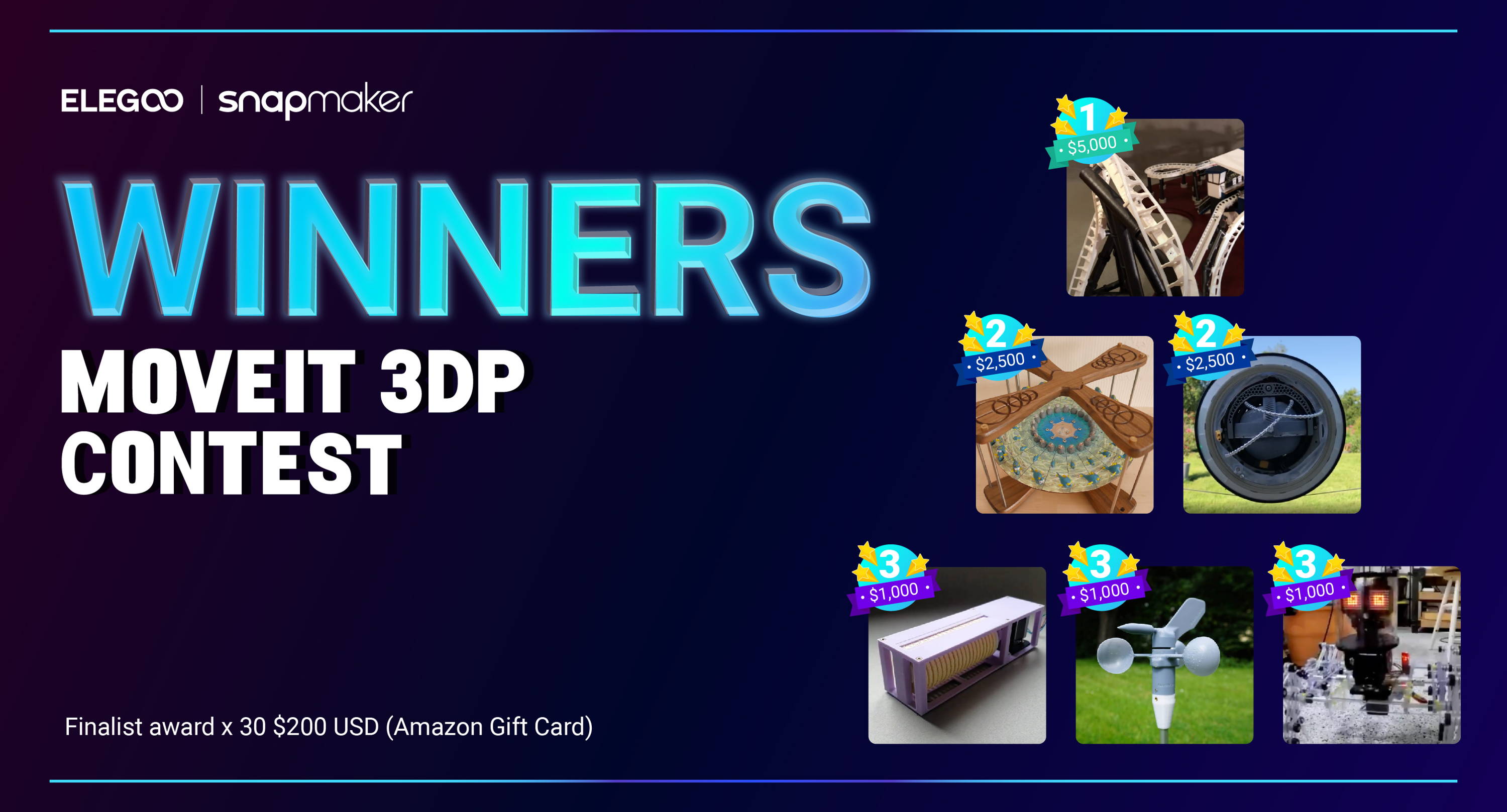 From June 15th to July 26th, Snapmaker and ELEGOO held the "MOVEIT 3DP CONTEST" on Facebook, Twitter and Instagram, with a total prize pool of $19,000. The event is not limited to 3D printing methods such as FDM or SLA and anyone can use a 3D printer to create wonderful work.
We are now delighted to announce the winners of the MOVEIT 3DP Contest! Thanks everyone for your hard work and support. Among nearly 80 entries we have received, our judges have selected a total of 30 entries to enter the final and picked the final winners.
Congratulations!
Special thanks to the judges of the event, including All3DP, 3D Printing Industry, Adam Savage's Tested, Thomas Sanladerer, LRN2DIY, CNC Kitchen, Teaching Tech, Uncle Jessy, CEOs of Snapmaker and ELEGOO.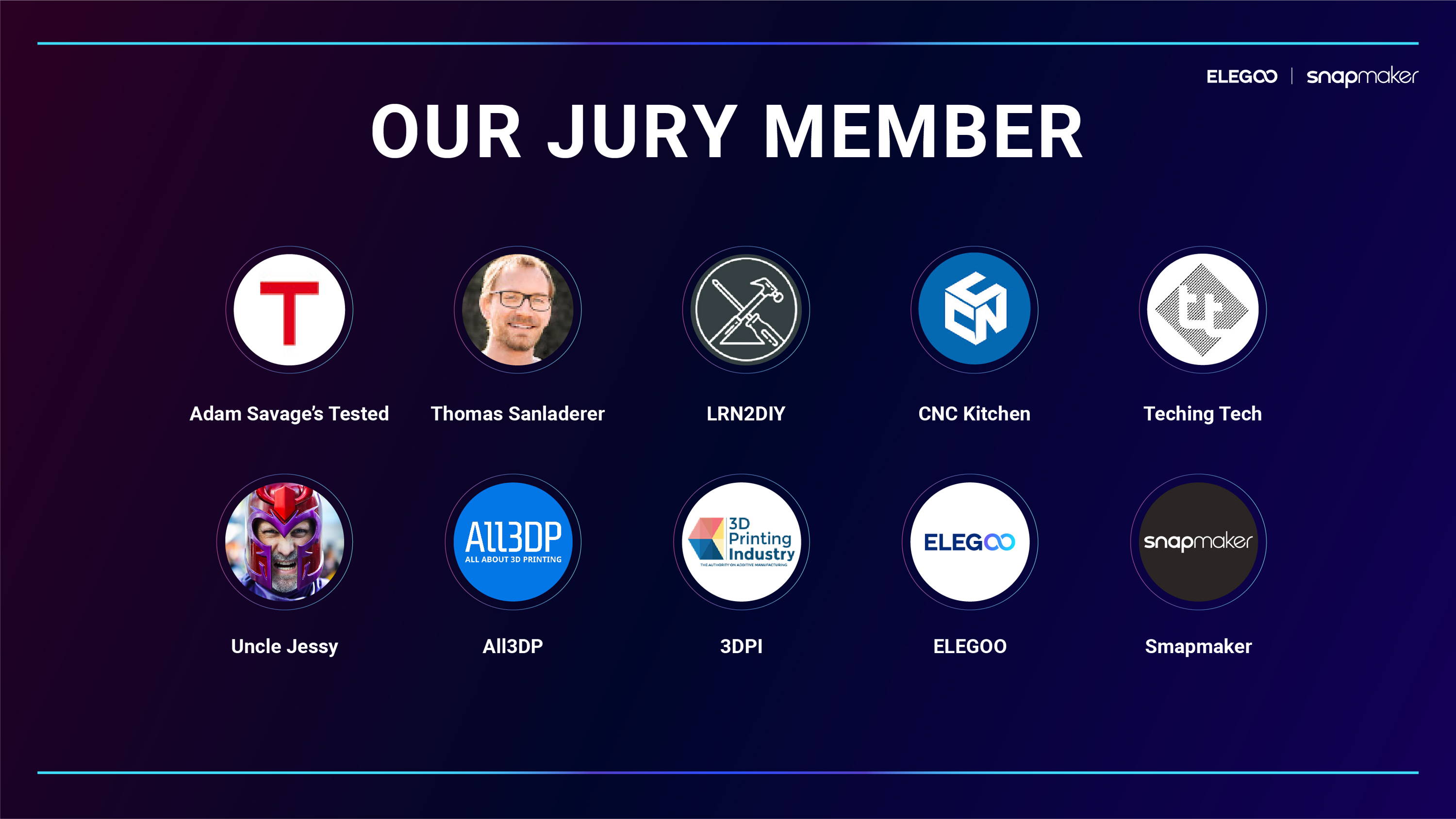 Now, let's take a look at the incredible work created by our winners!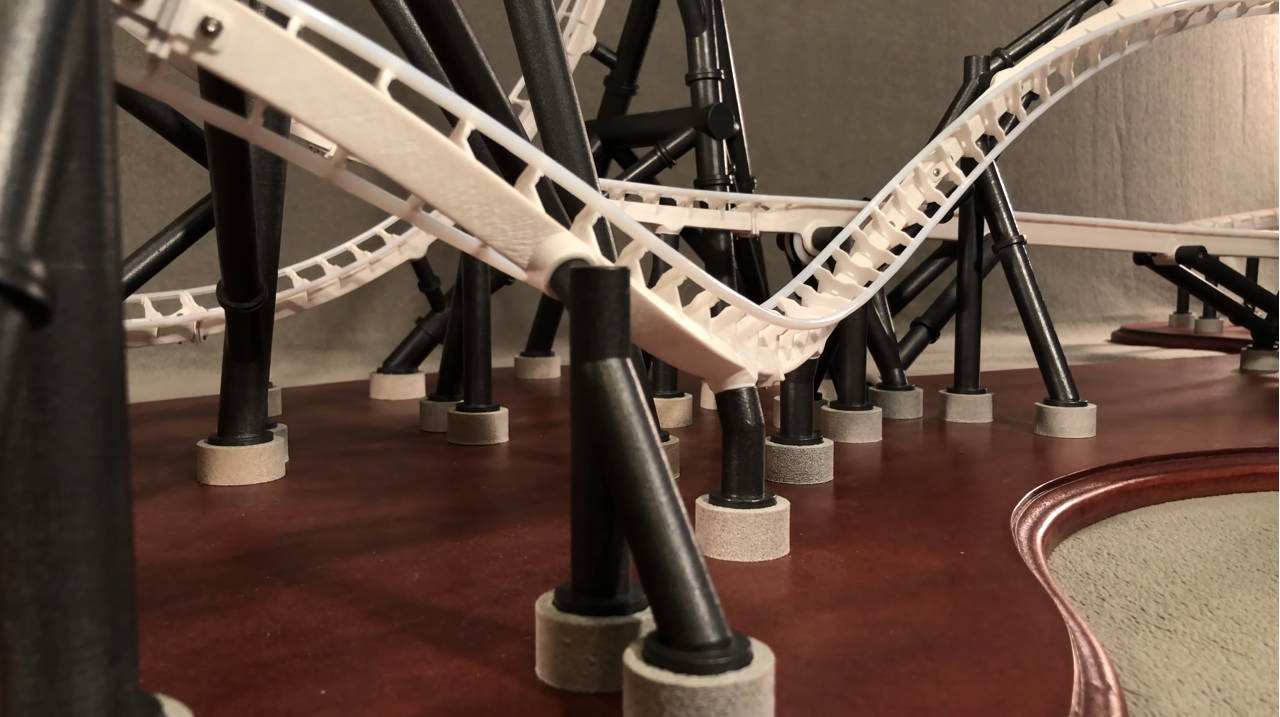 This was thrilling to watch and not only see in action but also how it was made. Truly a unique design/build.

Excellent build, very well executed and designed.

Impressive design job and printing job!

An amazing project with meticulous detail. Incredible attention to detail.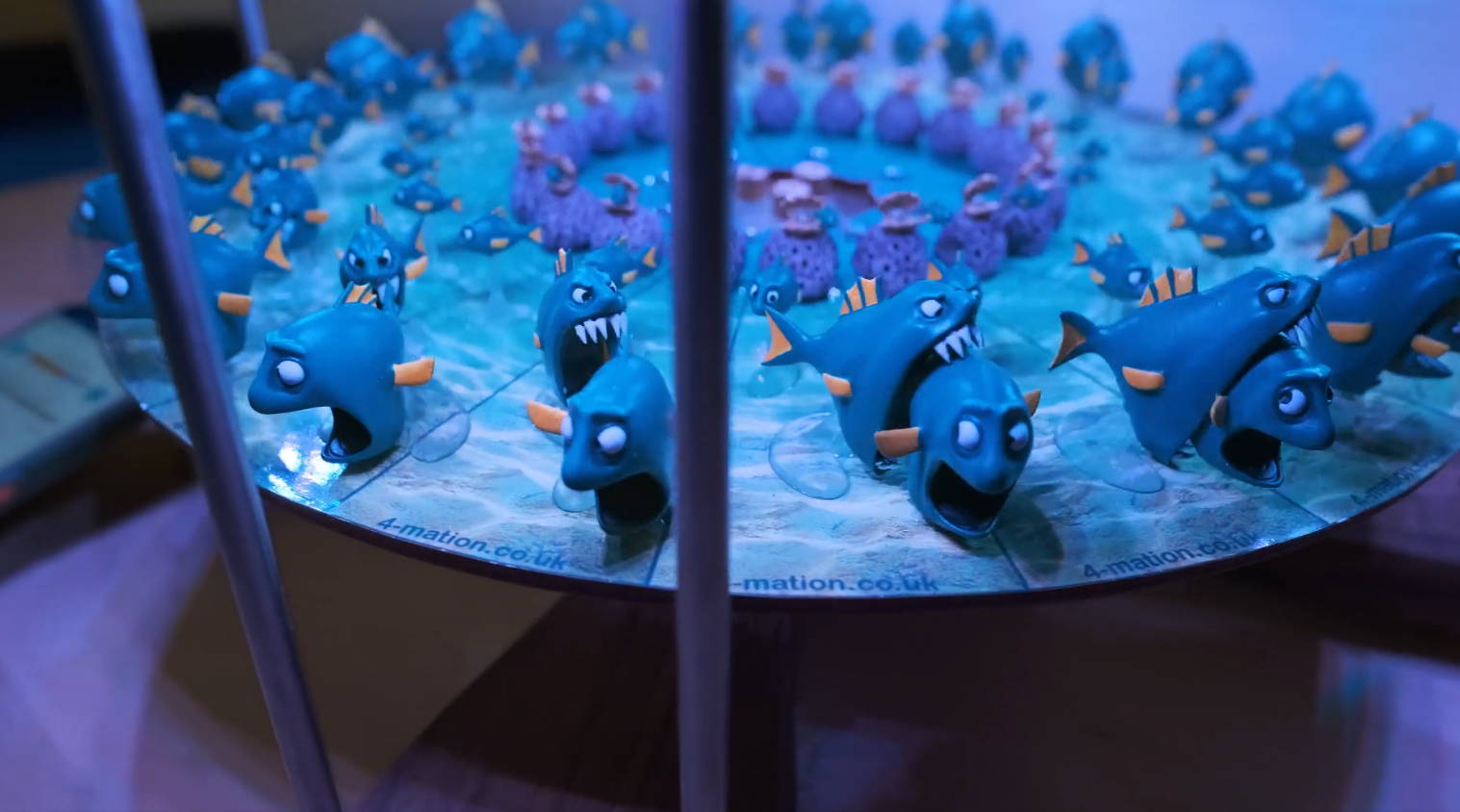 My eyes and brain are in disbelief. I know those are static 3D Prints rotating but the effect is unbelievable.
Fascinating to watch and useful as a teaching device for animation. Beautifully finished. Would like to see more details of the development and details.
Awesome design and super cool to watch!
Excellent execution, loads of work in this project and the end result is great. Just not very useful.
@bosler_design Gyrostabilized Spherical Vehicle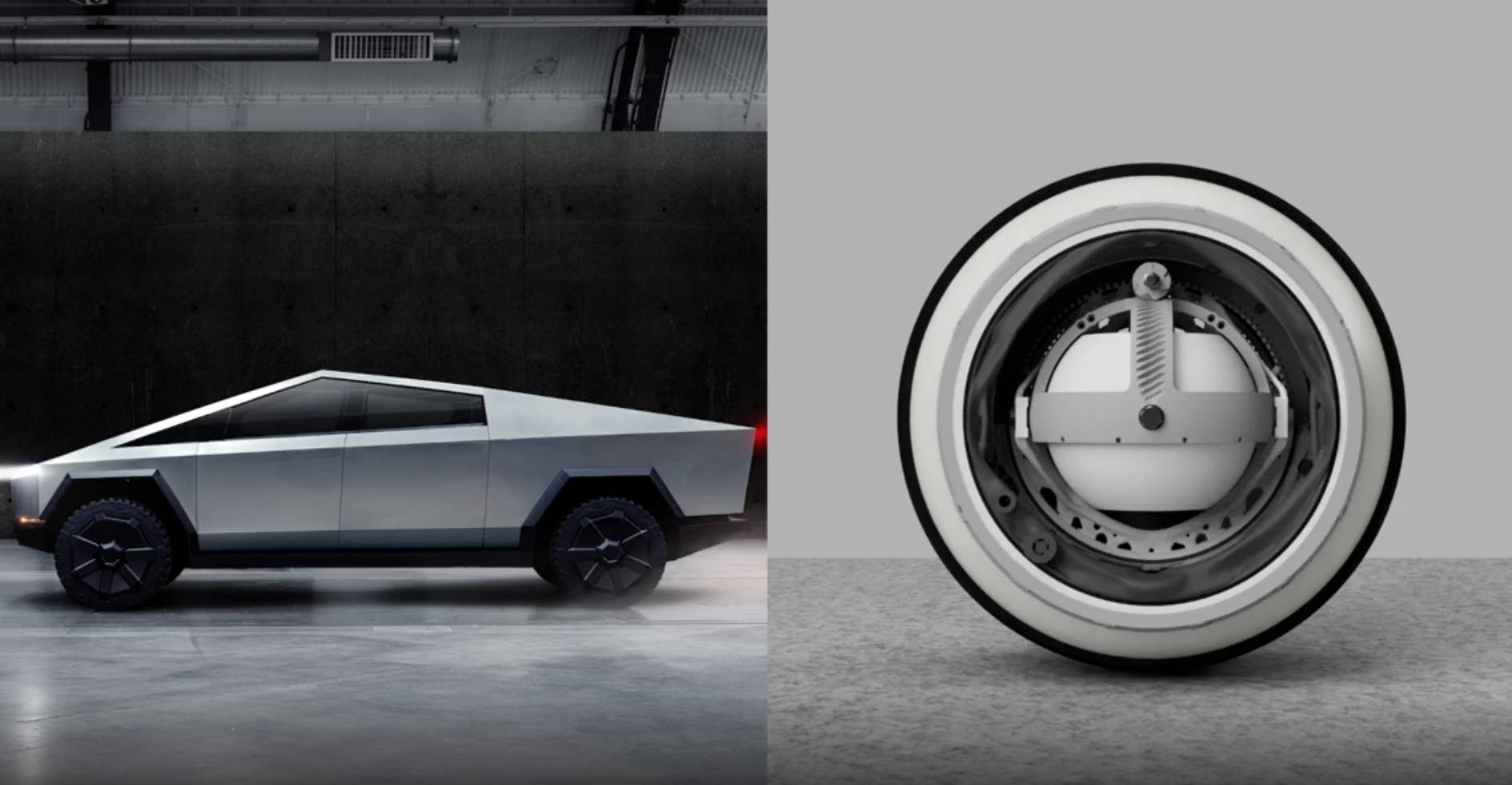 I'm going to need that human sized for me to drive around in now. Very impressive to see it in action and how well balanced it was while moving.
Fantastic. One of the most complex entries.
An amazing technical feat, with a thorough explanation and design justification. Look forward to seeing this finished.
Impressive, unique and movable design!
Amazing build, design process and concept, truly impressive, can't wait to see more. Video was also fantastic.
3rd Prize x 3, $1,000
@Jarowals Device For Displaying Characters In Braille Code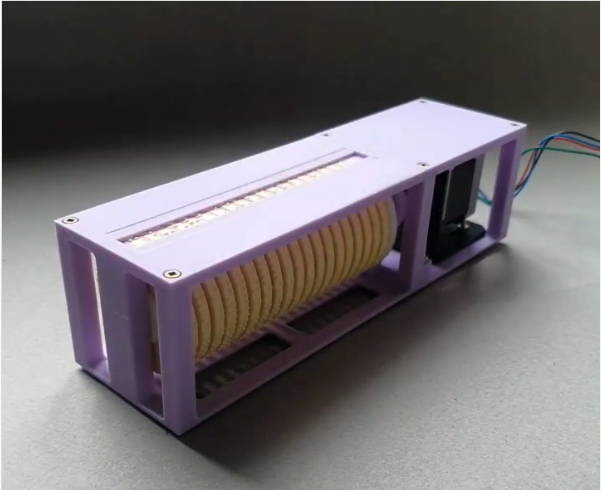 A very impressive tool that could be used in the real world to help others. Great use of technology with the design, printing, building, coding to make this all work.
Loved the idea and implemenation .
A truly worthwhile and egalitarian design. Only improvement I can suggegst is integrating/housing the electronics.
Amazing project! This needs to be shared!
Excellent idea, and well executed, would love to see more.
@nerdiy.de A 3D Printable Wind Sensor
Really impressive iteration on the previous design and the print quality looked amazing.
Fantstic integration of electronics inside structural/aero purposed parts. Impressive engineering process.
Simple, yet beautiful design.
Well engineered, item and useful
@Jeremy Cook ClearCrawler R/C Strandbeest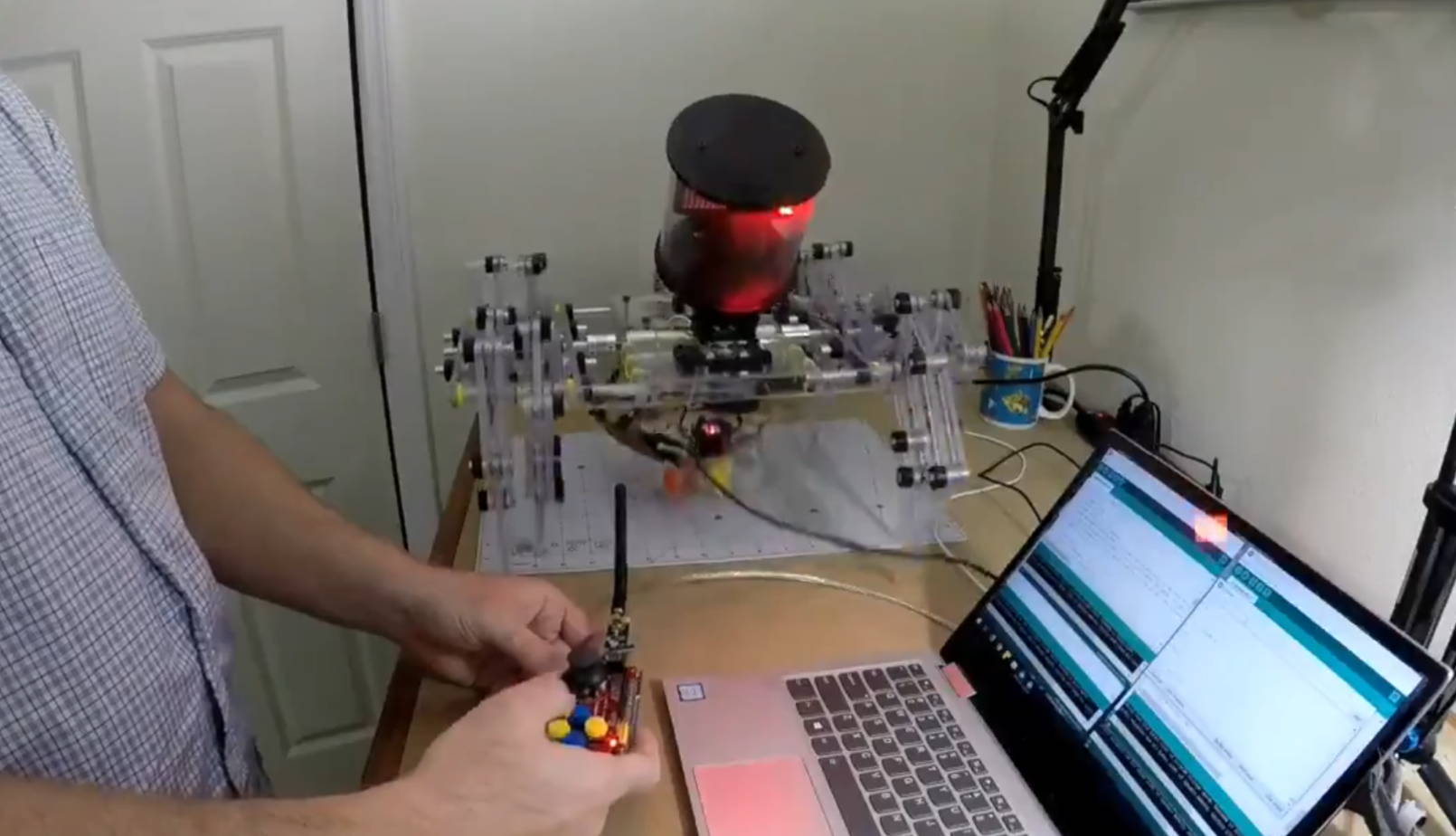 Wow I could watch that crawl and move around for hours.
Really interesting design, though the main moving parts are unfortunately not 3D printed.
Very cool, like the use of multiple manufacturing methods .
MOVEIT 3DP CONTEST Winner Collection Form: Click here


The movable work challenge stimulated creativity with entries ranging from artistic decorations and awesome technical work.